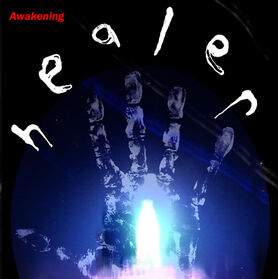 Healer was formed by Ivan de Prume, drummer of the multi-platinum selling, Grammy nominated band, White Zombie. Ivan began composing songs with renowned musicians, including Scott von Heldt of Kurai, which he produced and engineered at his Los Angeles recording studio, Burningsound, to forge a musical vision into the sonic masterpiece that would become the band's debut release, "Awakening". Colorful percussive rhythms, soul-stirring vocals and a soaring violin enmesh with an insistent backline to combine into a seamless soundscape of exotic melodies with heavy overtones. The diverse backgrounds that contribute to the sound of Healer come together in an amazingly creative musical journey. The band's mission is to bring more tribal energy and unity into the world in hopes of bringing all walks of life together to see, appreciate, and enjoy the real value in all living things.
Ad blocker interference detected!
Wikia is a free-to-use site that makes money from advertising. We have a modified experience for viewers using ad blockers

Wikia is not accessible if you've made further modifications. Remove the custom ad blocker rule(s) and the page will load as expected.