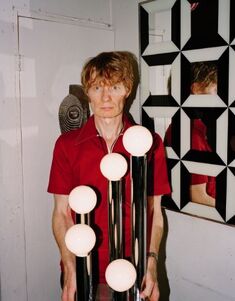 James George Thirlwell (born 29 January 1960), (aka Clint Ruin, Frank Want, Foetus, along with many more nicknames), is an Australian singer, composer, and record producer. He emerged during the heyday of (and is sometimes associated with) No Wave and early industrial music, but because of his musical diversity he is perhaps more well known for juxtaposing a variety of different styles.
Ad blocker interference detected!
Wikia is a free-to-use site that makes money from advertising. We have a modified experience for viewers using ad blockers

Wikia is not accessible if you've made further modifications. Remove the custom ad blocker rule(s) and the page will load as expected.