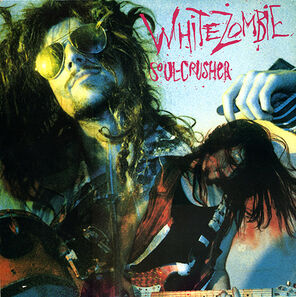 Soul-Crusher is the debut album of noise rock band White Zombie. It was released in November 1987 on LP under White Zombie's own label "Silent Explosion". In 1988, the album was adopted and re-edited by Caroline Records. Each label pressed 2,000 copies making it a rarity among collectors. Despite its initially limited release and the band's relatively unknown status, the album gained the admiration of popular musicians such as Kurt Cobain, Iggy Pop, and Thurston Moore.
Ad blocker interference detected!
Wikia is a free-to-use site that makes money from advertising. We have a modified experience for viewers using ad blockers

Wikia is not accessible if you've made further modifications. Remove the custom ad blocker rule(s) and the page will load as expected.